SINGAPORE2022 Broadcast Asia Global Export Consortium- KOREA PAVILION

Exhibitor List & Hall Plan
| | |
| --- | --- |
| Company Name | Booth No |
| KODICA | 5J1-03 |
| LaON Technology Co., Ltd | 5J1-01 |
| JM Broadcast | 5J1-02 |
| FICUSYS | 5J1-04 |
| CONTEC | 5J1-05 |
| Braintech | 5J1-06 |
| INKA Entworks | 5J1-07 |
| Hansam System | 5J1-08 |
| BRONINE | 5J1-09 |
| 1oT | 5J1-10 |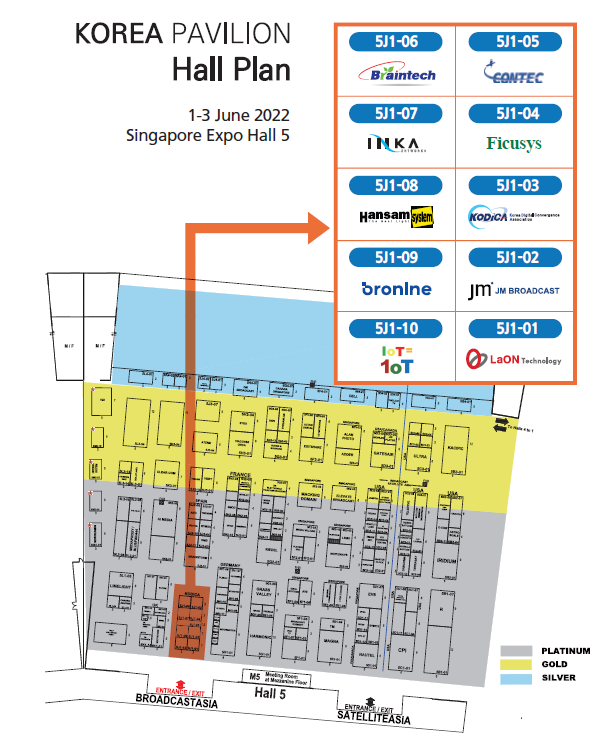 ---
KODICA (5J1-03)

The Korea Digital Convergence Association (KODICA) was established to present digital convergence culture awards such as understanding and disseminating broadcasting and communication convergence and revitalizing the digital convergence industry, and to promote mutual friendship and cooperation among members.
Currently, the world is facing a turning point in the new human civilization called the 4th Industrial Revolution, and new technologies such as IOT, VR, AR, and big data are technologies that will lead the 4th Industrial Revolution and present many implications and possibilities to our industry.
Since 2002, the Korea Digital Convergence Association (KODICA) has supported export consortium projects for various international exhibitions and consultations held in Southeast Asia (Singapore, Malaysia), Europe (Amsterdam, Spain), and Tokyo.
In the future, this association will continue to strive for the development and rights and interests of member companies and SMEs that play a leading role in the digital convergence industry. We also hope that the support and cooperation of each institution, company, and member will be provided for the development of the industry of broadcasting and communication and digital convergence.
Korea Digital Convergence Association
President Lee Keun Koo
---
LaON Technology Co., Ltd (5J1-01)

| | | | |
| --- | --- | --- | --- |
| TEL | +82-31-776-0095 | Website | www.laon-tech.com |
| Contact Person | Miyoun Park | Email | info@laon-tech.com |
Full Digital IP Hybrid Intercom System, Genie
LaON' s flagship intercom system, Genie, is the industry's first converged digital IP intercom system enabling both IP Key panels and channel-rich 5GHz wireless communications in one system with the best-in-class audio clarity and low latency.
Genie offers 188 IP or wireless beltpack connections, enabling 70 beltpacks to stay in full-duplex mode. Genie is a daisy-chain PoE scalable solution facilitating connection across an entire studio, stadium and theatre with up to 66 Remote Antenna or Repeater, and 128 IP Key panel speaker station per system. And 6 channel Genie WAN Link supports for remote productions connecting Genie devices remotely through an internet.
The system comprises a base station, IP key panel speaker station, IP remote antenna, IP repeater, IP beltpack, Line Router, WAN Link and 5GHz wireless beltpack. Either IP or wireless system can also be configured separately.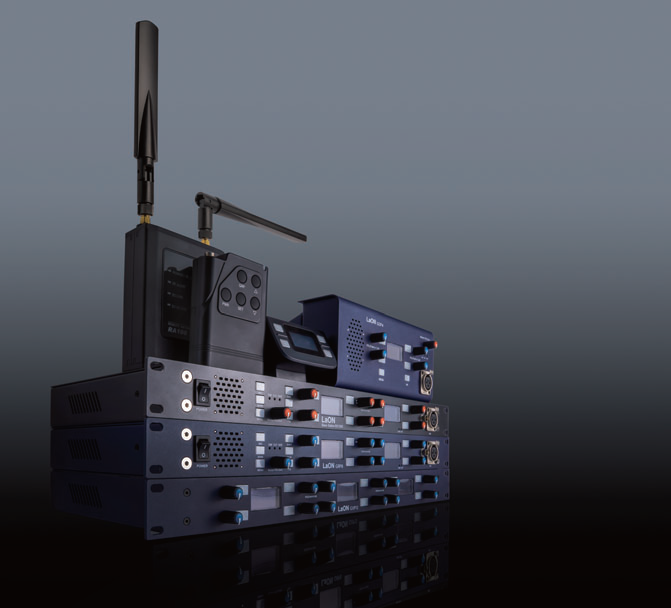 Genie WAN Link
Genie WAN Link, 'GWL' is a key product of Genie system that supports Remote productions. One Genie WAN Link supports 6 full-duplex communication channels with remote sites through an internet.
It offers dual power and one PoE IN port to receive a power from a PoE(Power of Ethernet) source. Genie WAN Link also provides four 4-Wire channels, Line A, B, C & D. Line A and B are for LAN connector type and Line C and D are for XLR 3pins connector.
It offers an efficient yet scalable intercom communication without a large scale of system through an internet when you implement remote productions.
---
JM Broadcast (5J1-02)

| | | | |
| --- | --- | --- | --- |
| TEL | +82-31-706-0150 | Website | www.jmbroadcast.com |
| Contact Person | Haesoo Kim | Email | hskim@jmbroadcast.com |
SKY250 - Compact 250W air-cooled DTV transmitter with integrated mask filter

• Extraordinary power headroom for high reliability
JM transmitters are designed to deliver reliable, long term operation with superior MER performance. Enough headroom above operating power is resulting in extraordinary MTBF.
• Best-in-class ProTelevision modulator
• Wideband Doherty Amplifier for maximum efficiency
• High MTBF DC fans and front panel replaceable power supplies reduce cost of ownership.
• Fast VSWR shutdown makes the JM transmitter unconditionally safe at any phase angle and power level
• Superior MER performance (35dB) improves reception
• High performance Digital Linear & Nonlinear Auto-correction
• Complete SFN packages and support available
• Seamless input source changeover 2ASI & 2TSoIP – ATSC 3.0 STL on ethernet)
• ATSC 1.0, ATSC 3.0, DVB-T2, ISDB-T and DMB are selectable with appropriate software license
• All metering remotely available
• LDM capable
• User-friendly Web GUI control
• Deep Logging for Root Cause Analysis and trending
The number of event logging is large, it is easy to understand the state of the equipment and it is easy to solve the problem because it is possible to identify the specific cause when a problem occurs.
• Custom systems configurations available
JM can produce and supply customized transmitter tailored to your needs and circumstances. In addition to the external design and size of the transmitter, custom software is available from JM, where we have dedicated full time software engineers on staff. Other custom adaptations can meet your special requirements.
---
FICUSYS (5J1-04)

| | | | |
| --- | --- | --- | --- |
| TEL | +82-10-3137-1893 | Website | www.ficusys.com |
| Contact Person | Hoyong Cheong | Email | ficusys@hanmail.net |
The Digital Audio CODEC Multiplex encode/decode Analog audio signal and Digital Audio Signal to IP, X21 or E1 transmit to remote station.

FIC-M Multichannel Audio Codec / E1 Multiplexer) can transmit the signal of Voice, Audio, Data and Ethernet to remote station with up to E1(2.048Mbit/s).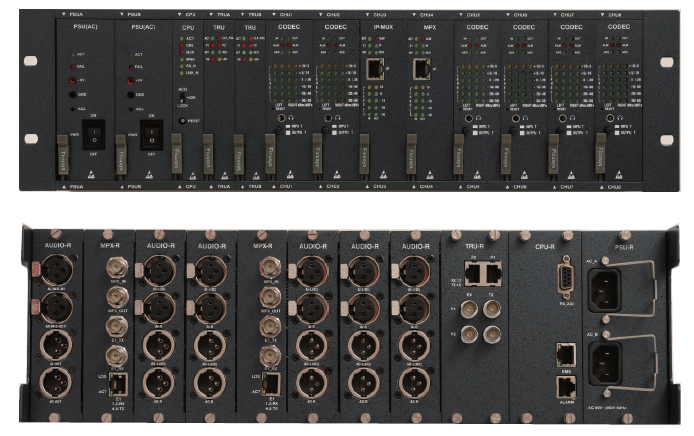 ---
CONTEC (5J1-05)

| | | | |
| --- | --- | --- | --- |
| TEL | +82-42-863-4523 | Website | www.contec.kr |
| Contact Person | Hwanyoung Kim | Email | info@contec.kr |
Service Level 1. Ground Station Service
Space ground station implementation in major domestic/foreign regions for satellite downlink and TT&C
First commercial ground station in Korea to provide ground station service to customer satellites (Jeju, South Korea)
Web-based customer interface for satellite pass reservation
Service Level 2. Satellite Image Pre-processing Service
Satellite image pre-processing by applying calibration algorithm to correct raw data distortions
Radiometric, geometric, and spatial correction using customized algorithms according to satellites' specification
Service Level 3. Satellite Image Application Service
Web-based satellite image data analysis service
Analytics service platform to perform object detection and change detection for monitoring smart cities
---
Braintech (5J1-06)

| | | | |
| --- | --- | --- | --- |
| TEL | +82-10-6663-8014 | Website | www.braintechco.com |
| Contact Person | John Lee | Email | johnlee65@braintechco.com |
Personal Smart IVD Analyzer, Licote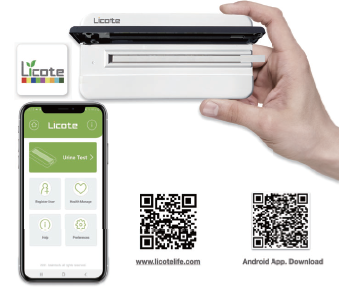 Licote (BTC-NA23/29), developed by Braintech Co., Ltd., the personal smart in-vitro diagnostic analyzer
It consists of a device that detects chemical changes in reagent pads on a dipstick, and a smartphone application that analyzes and stores the chemical change values.
By performing a comparative analysis of color value changes that occur due to chemical reactions of reagents and urine, Licote offers insights into:
Family health : monitoring adult diseases such as kidney disease, urinary tract infection, diabetes, and liver disease
Early detection of diseases with pet urinalysis for your pet
Drinking water quality : detection of harmful inorganic substances such as various heavy metals
Free radicals concentration test in relation to ageing, adult diseases, cancer, etc., helping you to secure the timely treatment you need by analyzing various health indicators.
Licote's special features include
Easy at-home self test for anyone
Multi-purposed smart chemical analyzer for a variety of tests including human urine tests, pet urine tests, drinking water quality tests, free radical tests, urinary tract infection tests, and kidney function tests,
Health indicator monitoring regardless of your locations
・home, nursing homes, or medical facilities in isolated areas (e.g. mountainous area, island, military base)
Convenient test result tracking with a storage for more than 30,000 data
IP68 waterproof grade
At a reasonable price
Where can Licote be used?
At home (for ordinary people including baby, pregnant women and the elderly)
At long-term care facilities or by caregivers for the elderly or the disabled
In medical facilities located in rural regions, military, and underprivileged populations
For telemedicine platforms or systems
---
INKA Entworks (5J1-07)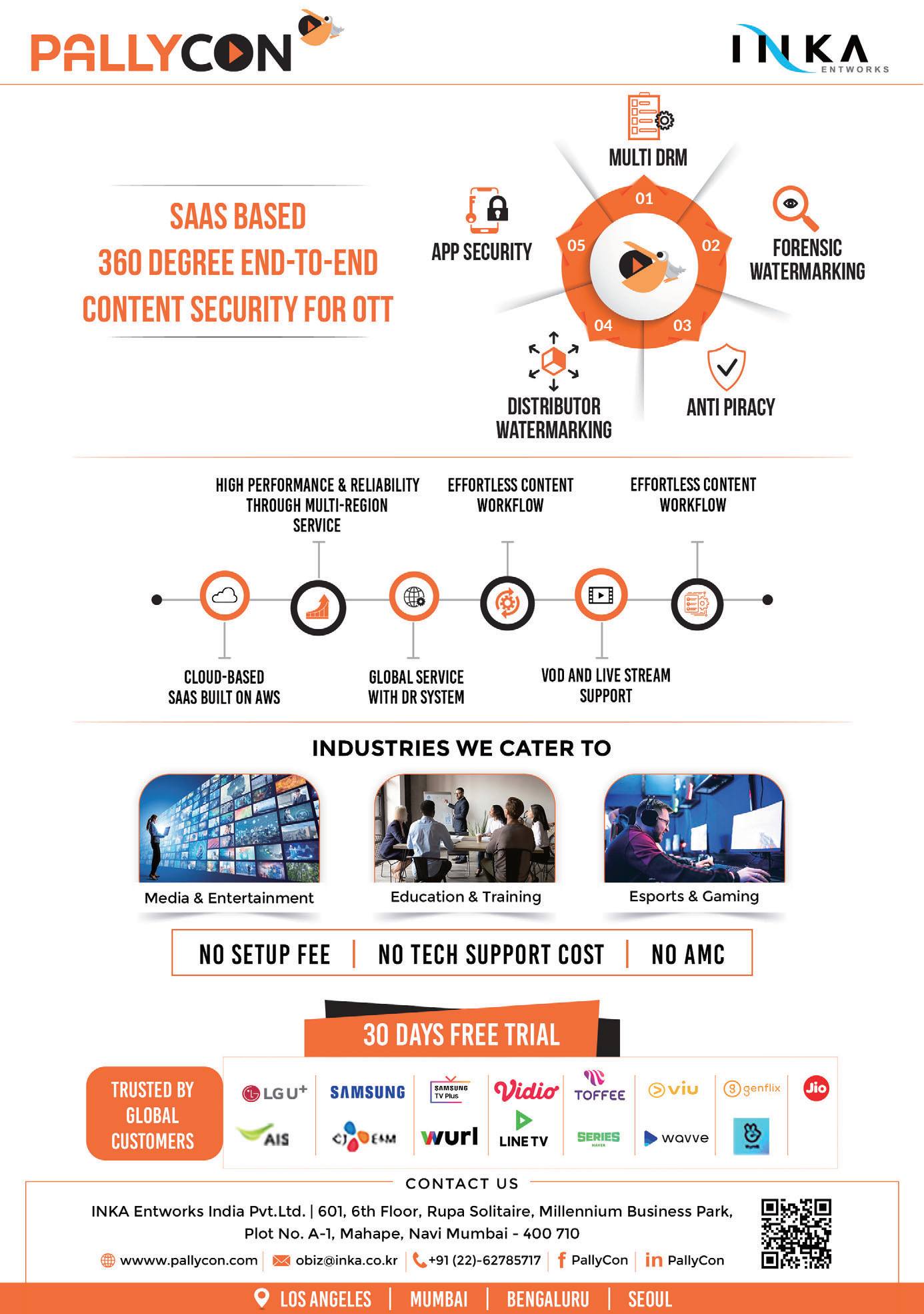 ---
Hansam System (5J1-08)

| | | | |
| --- | --- | --- | --- |
| TEL | +82-2-512-0033 | Website | www.hansamsystem.com |
| Contact Person | Hakkyun Kim | Email | kimhk1@hansamsystem.com |
FIDELITY Series LED Downlight specially designed and launched by HANSAMSYSTEM for the global market basically provides perfect color spectrum from white light based on COB of CRI98, showing colors of furniture and structures placed in the space clearly. The catch here is that all of these require just 20% of power consumption of existing tungsten lightings. All lighting equipment installed by accurately selecting LED color tolerance emit same color temperature as their neighbor lighting equipment and make the entire space look uniform. Hansamsystem designs and produces LED lighting equipment and drivers that provide the best quality and stability while pursuing aesthetics at the same time.
All products of FIDELITY Series provide available options for beam angle (30, 40, 60 degrees) and color temperature (2700, 3000, 4000, 5000K), and FTW option (Fade to Warm: Like tungsten, the color temperature increases to have warm feeling as illuminance lowers) is also provided.
FIDELITY Series LED lighting equipment of HANSAMSYSTEM provides various options such as Yoke type, Pendant type and Acoustic Panel (acoustic reflector) in addition to cast-in downlights according to the installation environment. Soft dimming control of high color rendering (CRI98 Norminal) is always same. All lighting equipment provides black or white color finishing as the basic option and are designed to be installed any space uniformly.
Options for various beam angles (30, 40, 60 degrees) and color temperatures are also available just like downlights.
---
BRONINE (5J1-09)

| | | | |
| --- | --- | --- | --- |
| TEL | +82-2-6956-6660 | Website | www.bronine.com |
| Contact Person | Sangmyun Jeon | Email | sangmyun.jeon@bronine.com |

Charge 200+ battery models regardless of the brand and type of camera, camcorder and drone.
| | |
| --- | --- |
| | |
| Charge a variety of batteries regardless of input voltage with the world's first technology, VOLKIT, developed by BRONINE. It supports fast charging of up to 4A, 1A each port. | Charge anywhere with the adapter and power bank that supports with PD/QC and a car cigarettes lighter plug. |
| | |
| LCD display makes it easy to check the battery condition. | Charge a variety of batteries by connecting magnetic pin connector of each individual kit to BRONINE multi brand camera battery charger. |
---
1oT (5J1-10)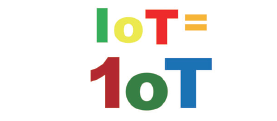 | | | | |
| --- | --- | --- | --- |
| TEL | +82-10-3033-9619 | Website | www.1avitar.com |
| Contact Person | Bruce (Yuesu) Park | Email | ceo@1avitar.com |
1avitar.com is verious territory business area company
Eco wine bottle recycle - 'Eco is important. Tech can help.'
Web/App development
Block Chain
NFT
IOT
Community serve
Conference room IT tech goods
1avitar camera controller has Conference room IT tech goods is 1avitar products. It is innovative camera tracking controller and trigger, where conference room needs camera tracking system when using Zoom, Google meet, Webex and so on.
1avitar camera controller has
Touch star touch button trigger
Controller
PC software
PTZ camera
---
We're happy to greet you and demonstrate these innovative technology & solutions, face to face. Please visit us at your convenient time from 1-3 June 2022 at Singapore Expo Hall 5.
See you in BroadcastAsia- Korea Pavilion!!
Support by