INDONESIA[Hosted Buyer Program] Invitation to JIPREMIUM 2023 on 14 - 16 September 2023
Dear Sir/Madam,
Warmest greetings from COASEAN.
We cordially invite you to participate in JIPREMIUM 2023 hosted buyer program. JIPREMIUM 2023 will be held in Jakarta, Indonesia and we have an exciting line-up of products, including Home & Art, Beauty & Fashion, Mom & Kids, Food & Beverage and more. We would be delighted if you could join us.
As the Official Marketing Office, COASEAN is looking for ASEAN buyers to participate in the JIPREMIUM 2023.
---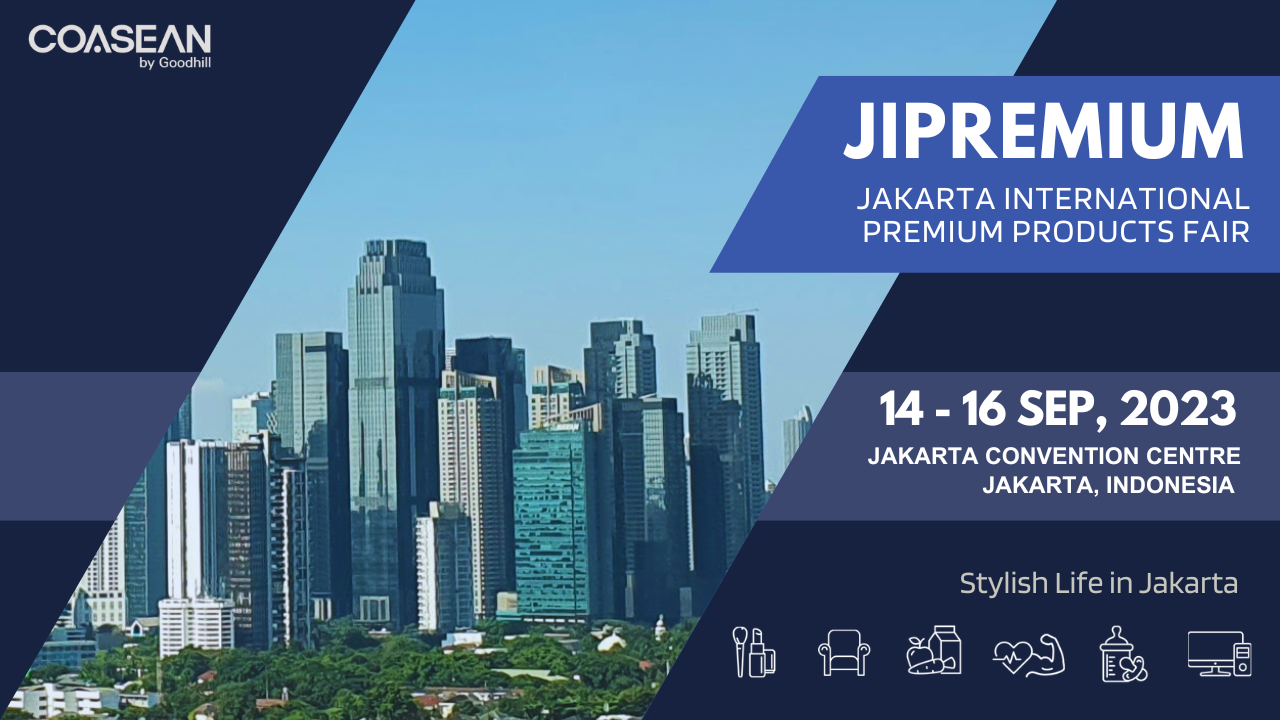 Event Type: 1 on 1 Business Matching
Meeting Date: 15 - 16 September 2023
Meeting Venue: Jakarta Convention Centre, Hall A & B
Registration Before: ASAP
Eligibility: Open to Singapore and Malaysia registered companies only
Benefits for hosted buyers:
1. Free 3D2N Accommodation @ Somerset Sudirman Jakarta (C/in: 14th September 2023, C/out: 16th September 2023)
2. 100% Airfare Reimbursement, capped at SGD 300 l MYR 1000
Exhibitor Directory: Click here to view
Individual Exhibitor List: Please click here to view exhibitor list
*Please choose at least 10 suppliers from the suppliers list that you are interested to meet with.
APPLICATION LINK: Please click to apply for JIPREMIUM 2023
---
Marketing Office: COASEAN by Goodhill
Julia Kim / Specialist
T. +65 6362 3512
E. julia@coasean.com
W. www.coasean.com