KOREAWe! Busan Shipbuilding & Plant Zoom Business Meeting on 25-26th Oct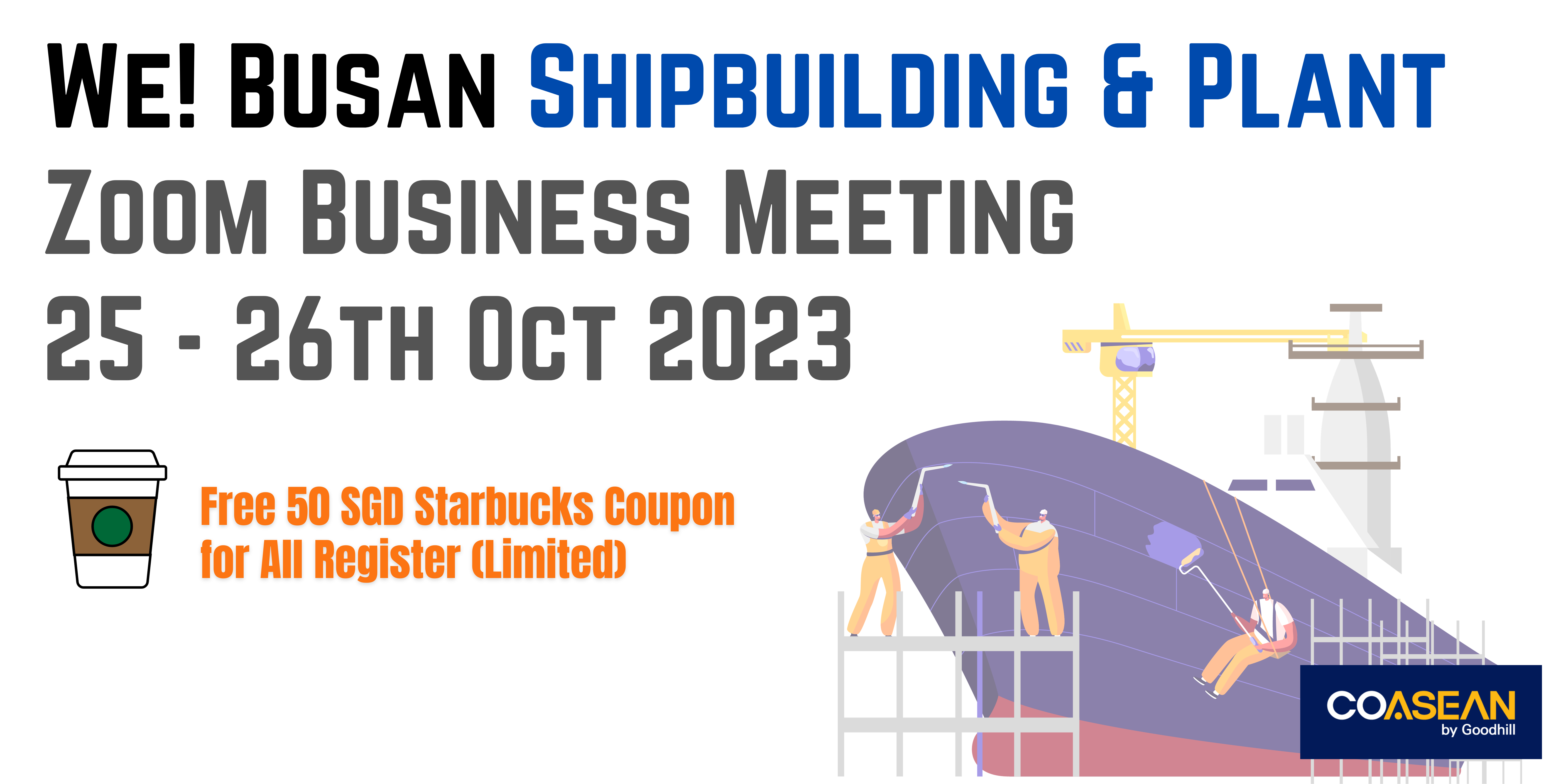 Dear Sir / Madam
Warmest greetings from COASEAN.
We are thrilled to extend a personal invitation to you for a game-changing virtual event- WE! BUSAN SHIPBUILDING & PLANT ENGINEERING 1-1 ZOOM MEETING featuring Korea Busan City
Event Date: 25-26th Oct 2023 (Choose your preferred day)
Event Type: 1 on 1 Zoom Meeting
Feature Product: Shipbuilding, Plant, Engineering, Marine Equipment etc - 35 Firm from Korea
We have attached a directory that provides details on each of the Exporter & Supplier. Our unique on-on-one business matching format allows buyers to connect directly with vendors, establishing a strong foundation for successful partnerships.
Supplier Catalog : https://www.dropbox.com/scl/fi/umh60yi2awzts7776rxvy/WE_BUSAN_Supplier-List.pdf?rlkey=r97tie95ntar93e4ysrbb7p22&dl=0
Secure your spot now to reserve your 1-on-1 meetings and be at the forefront of the future of technology. Register today and embark on a journey of innovation and growth.
Registration Links : https://forms.gle/Uqir9ASyNRFZ2NTJ9
We eagerly anticipate welcoming you to this exclusive event on the 30th of Sep 2023. Together, let's shape the future of your business with Korean Shipbuilding & Plant Industries
Marketing Manager
Jerena Chun
+65 6362 3512 l jerena@coasean.com